OPERAESTATE - BOULEVARD FESTIVALS IN DIALOGUE
The project deals with the exchange of experiences, approaches and practices - with some examples of strategies developed during the lock-down -among staff members and artists who work in the human specific context of the two festivals, engaging citizens or taking inspirations from non professional dancers, as well as the presentation of projects and production between the two festivals.
In collaboration with the Embassy of the Netherlands and the Netherlands consulate-general in Milan.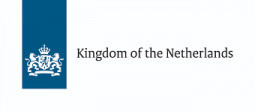 The project has involved since the very beginning the staff and some selected artists of the two festivals in zoom meetings for exchanging strategies and suggestions.
On August 15th 2020 Boulevard Festival has organised a Zoom webinar focused on the topic of the Human Specific approach in the designing of programmes and initiatives of the festivals and in the dialogues with citizens and artists, with interventions by dance artists Guillerme Miotto (NL), Minou Bosua (NL), Benjamin Verdonck (NL), Shailesh Bahoran (NL) and Masako Matsushita (IT). The webinar has involved many different international programmers and professionals that have shared their points of view on how a human specific approach is very specific and therefore different from all the other practices developed before the COVID pandemic. During the webinar it was also shared that it is important to take care of the different communities involved during the projects, and that developing meaningful and sustainable relationships takes time but also offers a wider range of possibilities to everyone opening their creative processes to non-professionals.
The connection between the two organisations has been developed during B.Motion Danza su Zoom (Aug.20th - 23rd), the digital festival during which these meetings - among many others - where held:
- dance dramaturg Merel Heering in conversation with international artists and professionals around the topic of collaboration, with Dutch artist Mohamed Yusuf Boss
- Operaestate Boulevard Festivals in dialogue: presentation of the project and conversation about the Human Specific Approach with Job Rietvelt from Boulevard Festival (available on Youtube)
- Peggy Olislaegers in conversation with international artists and professionals around the topic of equality, with Dutch artist Ariah Lester
- Peggy Olislaegers interviewing Lotte van Der Berg (available on Youtube).