VIAGGI COREOGRAFICI NEL MONDO DI BOSCH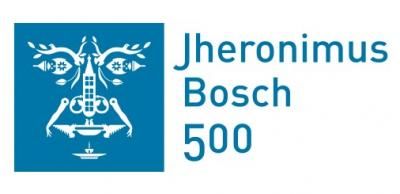 Operaestate/CSC è stato partner di un progetto che, dal 2010 al 2014, ha collegato diverse organizzazioni internazionali sia nell'ambito delle arti performative che delle arti visive, alla città olandese di 'sHertogenbosch, luogo di nascita del celebre pittore olandese.
Capofila del progetto: Jheronimus Bosch 500 Foundation 'sHertogenbosch.
Partner: CSC/Comune di Bassano del Grappa (IT), Dance Umbrella in London (UK), Centre de Développement Chorégraphique / Biennale de danse du Val-de-Marne (FR) e D.ID Dance Identity (AT).
Il progetto coinvolgeva anche i Musei che conservano opere di Bosch: Museo Boijmans Van Beuningen di Rotterdam e Museum Het Noordbrabants a 'S-Hertogenbosch in Olanda, Museo di Palazzo Grimani a Venezia, la National Gallery di Londra, il Louvre di Parigi, l'Akademie für Bildenden Künste di Vienna. Ispirato alla vita e alle opere visionarie di Jheronimus Bosch, il progetto invitava coreografi provenienti dai contesti dei diversi partner, a ricercare e creare nuove opere ispirate all'universo di Bosch. Abitando i musei, presentandovi le loro creazioni, ispirando e coinvolgendo le comunità locali a rispondere alle stesse creazioni.
La straordinaria ricerca sviluppata nel corso del progetto e le relazioni sviluppate tra le organizzazioni di danza e i musei partner, non solo non si sono esaurite con la fine delle celebrazioni, ma si sono ulteriormente sviluppate con i due progetti europei: Dancing Museums - Old Masters, New Traces (2015-2017) e Dancing Museums– The democracy of beings (2018-2020) che hanno continuato a sviluppare la relazione tra i due mondi, quello della creazione coreografica e quello della conservazione e della fruizione delle arti visive innescando virtuose e inaspettate connessioni.