Network

EDN, European Dancehouse Network CSC – Centro per la Scena Contemporanea/Dancehouse of Bassano del Grappa, is part of EDN. EDN is a network for trust and cooperation between European dancehouses sharing a common vision regarding the development of dance art across borders. EDN works on different aspects, but its key mission is to cooperate in securing a sustainable future for the dance sector and to improve relevance for diverse dance among society. To do so, EDN works on different aspects: enhance art management skills, offer team teaching and mentoring; sustain a continuous audience education programme and share tools for audience development; support a platform for intercultural exchange, develop joint projects, share insight and redevelop organisations; use projects to address cultural themes whilst integrating minorities to encourage active cultural participation; conduct best practice model testing, offer support and provide information; promote exchanges for artistic development, curate, present and co-produce.
With the support of the Creative Europe programme of the European Union.
---

Aerowaves is a hub for dance discovery in Europe, with partners in 33 countries, and it brings together the professional knowledge, personal insight and love for dance of 45 members.
Aerowaves holds an annual open call for emerging choreographers working in geographic Europe who want to become one of the Aerowaves Twenty: these selected artists represent the most exciting dance makers in Europe and are promoted by Aerowaves for a year, after being presented in the annual SpringForward festival. Presenting partners of the Aerowaves Network choose to programme at least three of the Aerowaves Twenty in their venues or festivals. It also supports projects of audience development and engagement created by partners, and offers a unique chance for emerging dance writers to be mentored by professional critics during an international festival through its Springback Academy, as well as promoting new narratives of dance on Springback Magazine.
Sostenuto dal programma Creative Europe dell'Unione Europea.
---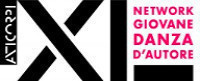 Anticorpi XL For more than ten years, Network Anticorpi XL represents a concrete and significant example of promotion of the young contemporary dance authors. The network involves theatres, festivals, professionals that share ideas and actions for training, supporting, developing and practicing a new culture of research and of dance made by contemporary authors. The sharing of resources and guidelines for supporting artists, contributes to create concrete occasions for spreading and observing young author's dance.
---
RESIDANCE XL is the action of the Network Anticorpi XL, coordinated by L'arboreto – Teatro Dimora of Mondaino, dedicated to residency programmes for choreographic research. For the present and the future of dance, ResiDance XL supports the researches of choreographers and dancers who need residencies to reflect and work on creative and productive processes of new works.  
---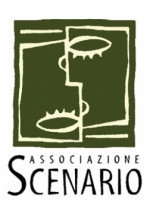 Associazione Scenario Operaestate Festival Veneto is partner of the Associazione Scenario: a national organisation founded in 1987 to highlight new ideas, projects and visions for theatre. The association has been one of the few Italian organisations to raise the problem of a systematic study of new works and of a new attention to the need for theatre of younger generation, and to respond to this it created the eponymous biennial prize. The partners are 40, all over Italy, connected by the need to promote and support the newest languages of theatre.  
---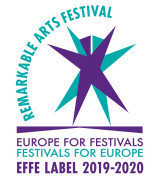 EFFE Label is Europe's quality stamp for remarkable arts festivals showing their engagement in the field of the arts, community involvement and international openness. Hundreds of festivals applied to the open call EFFE Label 2017-2018, to demonstrate their artistic excellence, community engagement and international commitment. 95 experts, nominated by EFFE, selected some applicants and presented them to the International Giury. Among the organisations awarder with the label: Operaestate Festival.
---

ITALIAFESTIVAL is a multidisciplinary network involving some of the most prestigious Italian festivals. The association of the Italian festival has been founded in 1987 within the Associazione Generale dello Spettacolo (AGIS), and it operates both in Italy and internationally. The most innovative aspect is the functionality in every sector included: music, theatre, cinema, dance and performing arts, now subdivided in as many Sector Comitees for any aspect regarding legislation and sectoral interests.
---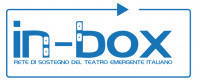 IN-BOX is a unique experiment in Italy: a network of theatre, festivals and institutions that selects and promotes emerging theatre excellence of the contemporary scene. In-Box aims to support the distribution of the artists offering them the possibility to show their performances in tournées with decent financial conditions in appropriate contexts.
---

EXPLORE-DANCE – network dance for young audiences, is a network by three partners – fabrik moves Potsdam, Fokus Tanz / Tanz und Schule e.V. Munich and K3 | Tanzplan Hamburg – that have entered into a long-term cooperation to develop a sustainable structure for the production of contemporary dance pieces for young audiences. In order to ensure a diversity of experiences and opinions in dealing with the topic of dance for young audiences, the network partners have invited experts from various fields to accompany the project. An international advisory board – of which CSC is part of - assist in the selection of artists and provide a chance to embed the experiences gained throughout the project into a dialogue with broader international expertise, thus building a knowledge pool.
---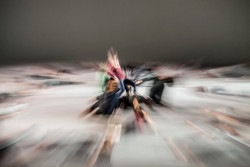 DNAppunti Coreografici is a project supporting young choreographers under35, supported by a joint workof the partners on a national scale. The project aims to find a choreographer UNDER 35 with an idea to develop, to whom offer a research path through different actions: artistic residencies, economic support and showcases.
---

RETE DEI FESTIVAL CONTEMPORANEI is a network for studying and sharing common aspects of innovation and multidisciplinarity that are specific to the contemporary arts festivals. Partners include: Municipality of Bassano del Grappa/Operaestate Festival Veneto, Santarcangelo dei Teatri, Area06/Short Theatre, Gender Bender Festival, Drodesera/Centrale Fies.
---
Progetto Li.Ve. Opera production is at the root of Operaestate, and its evolution marks the story and transformation of the festival. In recent years the effort is directed towards the creation of a regional hub with theatres and municipalities engaging with opera production: the Municipalities of Bassano, Rovigo, Padova and Teatri e Umanesimo Latino of Treviso. Strongly supported by the Region, the hub aims to promote the opera theatre for developing the quality and increasing numbers of opera production in the territory.